A nature-based, Waldorf-inspired preschool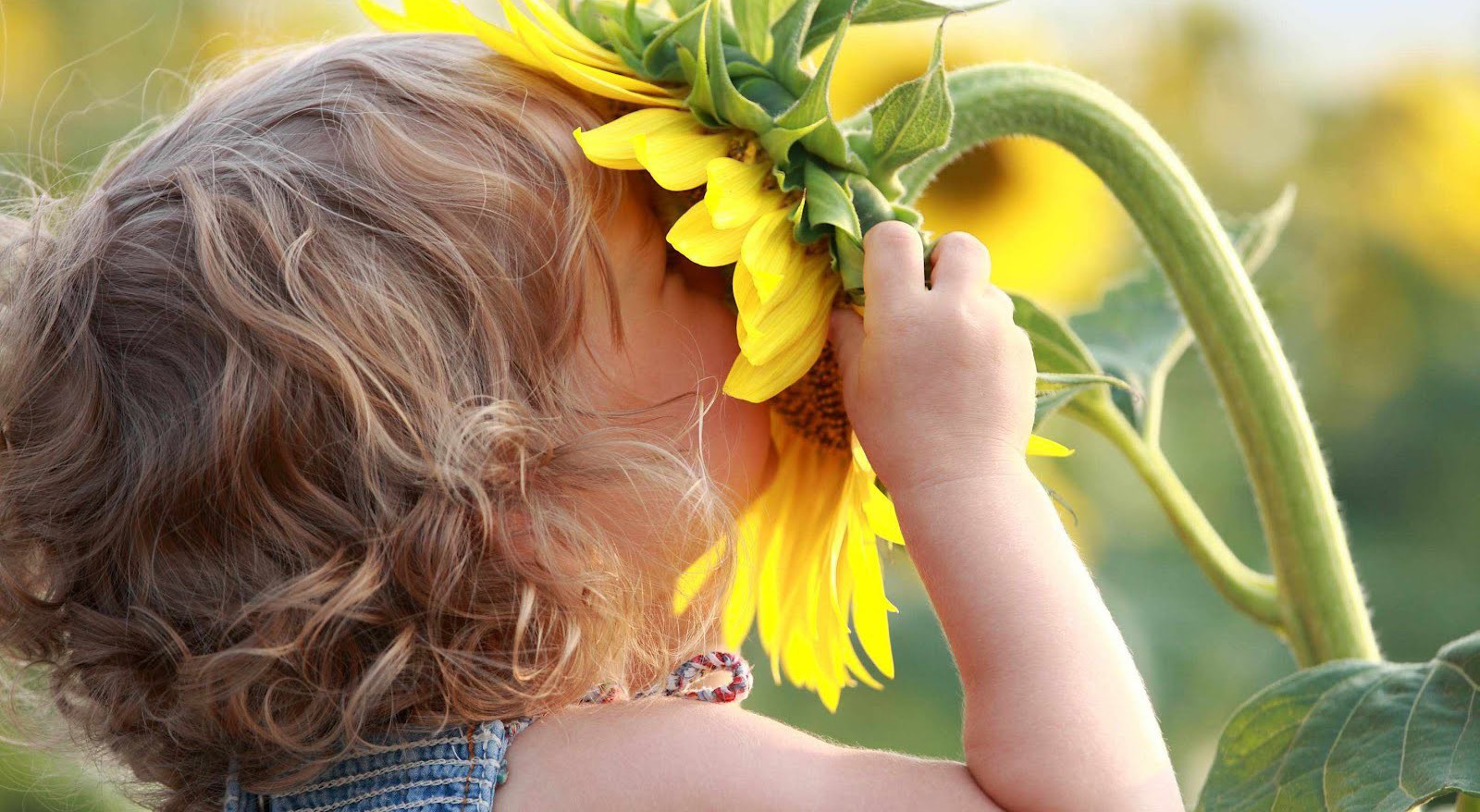 The Enchanted Garden is a nature-based, Waldorf-inspired preschool for 2 1/2 – 5 year olds, that has been operating since 2002. We are located in the Maple Leaf area of North Seattle, close to Northgate, Pinehurst, Wedgewood and Lake City, on a quiet road next to a greenbelt area. We have a huge and beautiful yard and we play outside in all weathers, encouraging the children to actively participate in the seasonal changes they see all around them. Our focus is on imaginative play, immersion in the world of nature, and helping the children to develop a compassionate social life.
Children do not need to be potty trained.
About our outdoors
We spend over an hour outside every day, in all weathers. Our two-level backyard is surrounded by giant big-leaf maples, and is full of birds. The children help me keep our three bird feeders filled at all times, and enjoy watching the chickadees, juncos, northern flickers and nut-hatches foraging for food.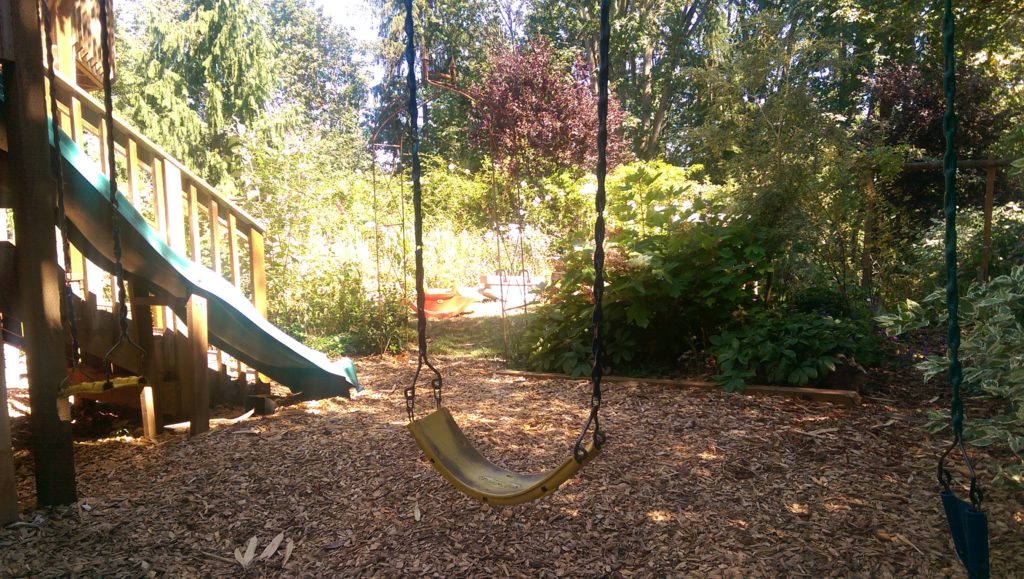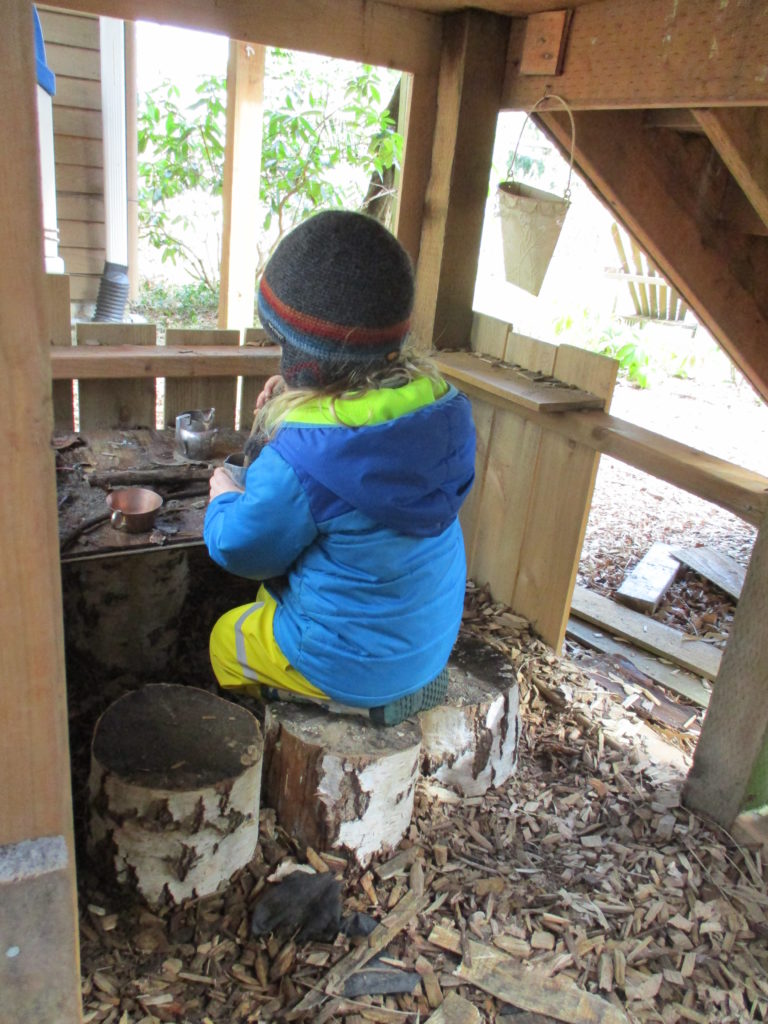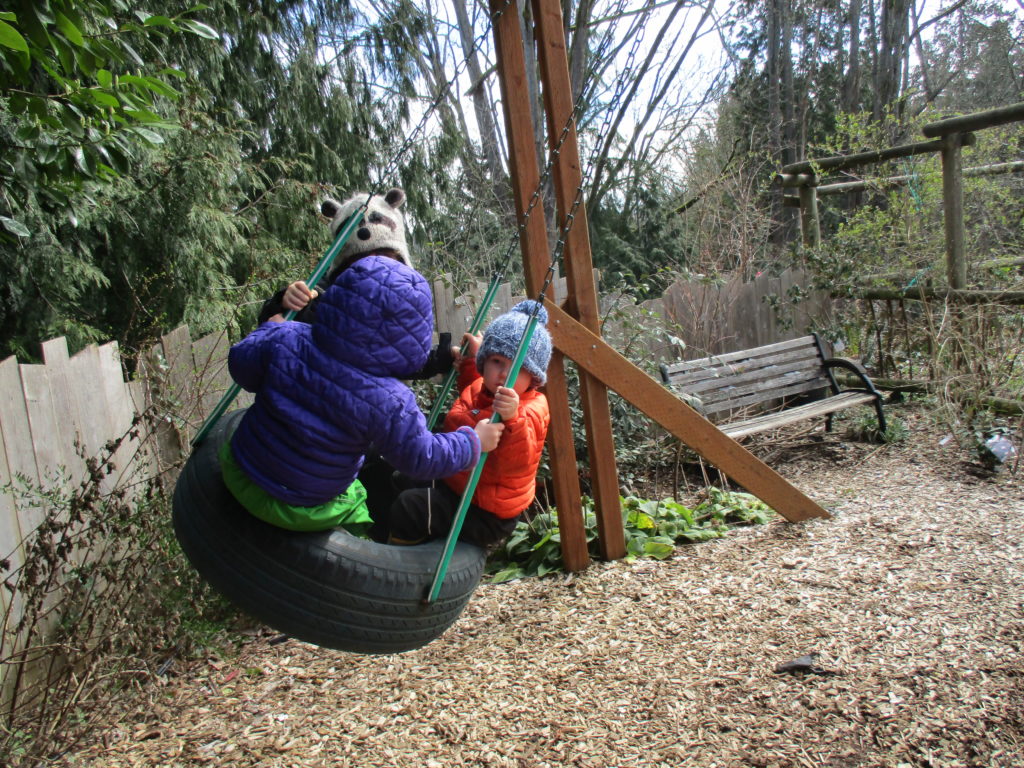 We have swings, a tire swing, a large slide, sandbox, a dome climber, teeter-totters, and a playhouse. There is lots of room to run around and explore what is happening in the garden. You never know what you will find underneath a log, or in a pile of leaves!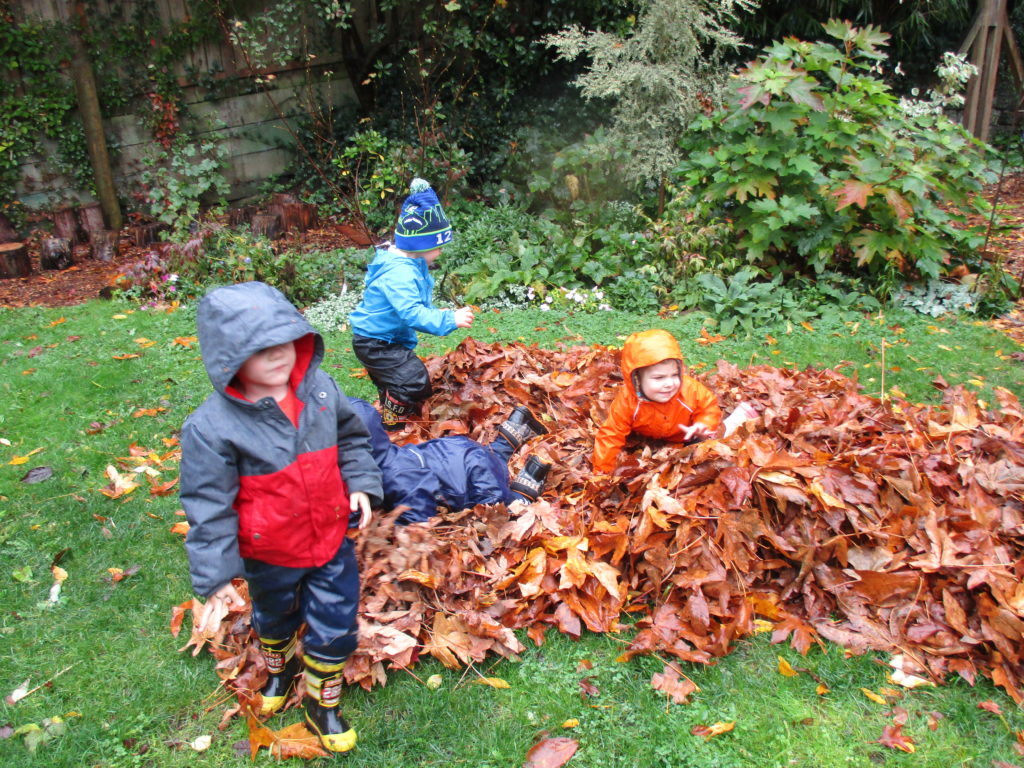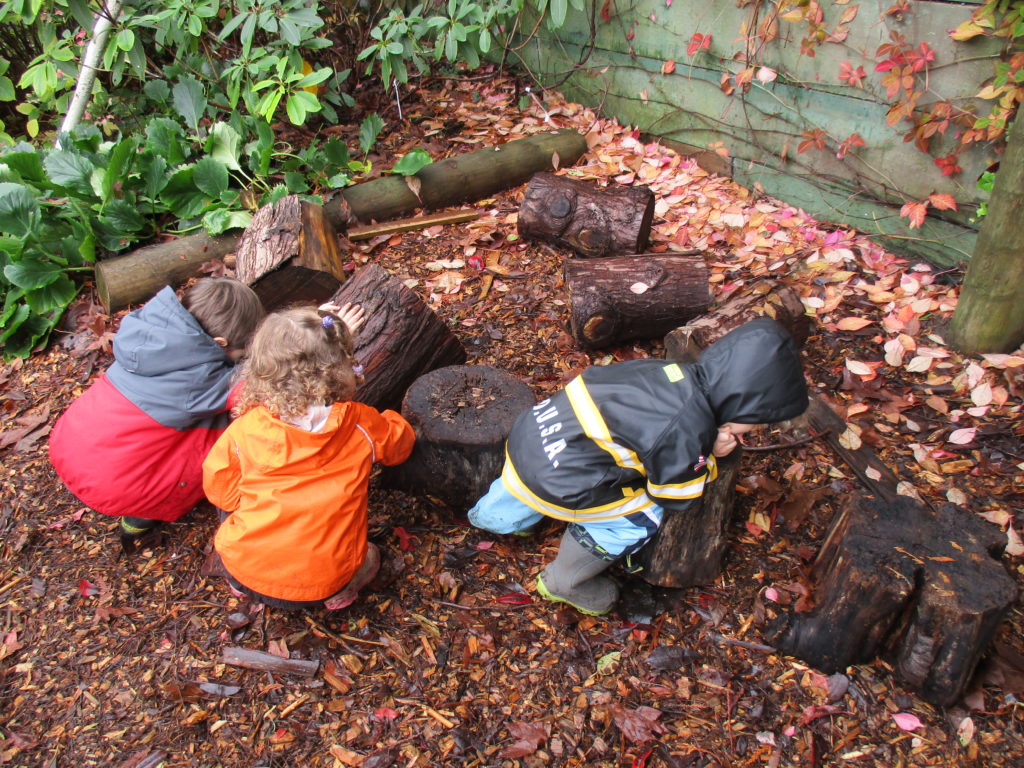 Every day we tear up fresh greens to feed our neighbor's chickens two houses down the road. We know them all by name, and love to count the eggs they have laid.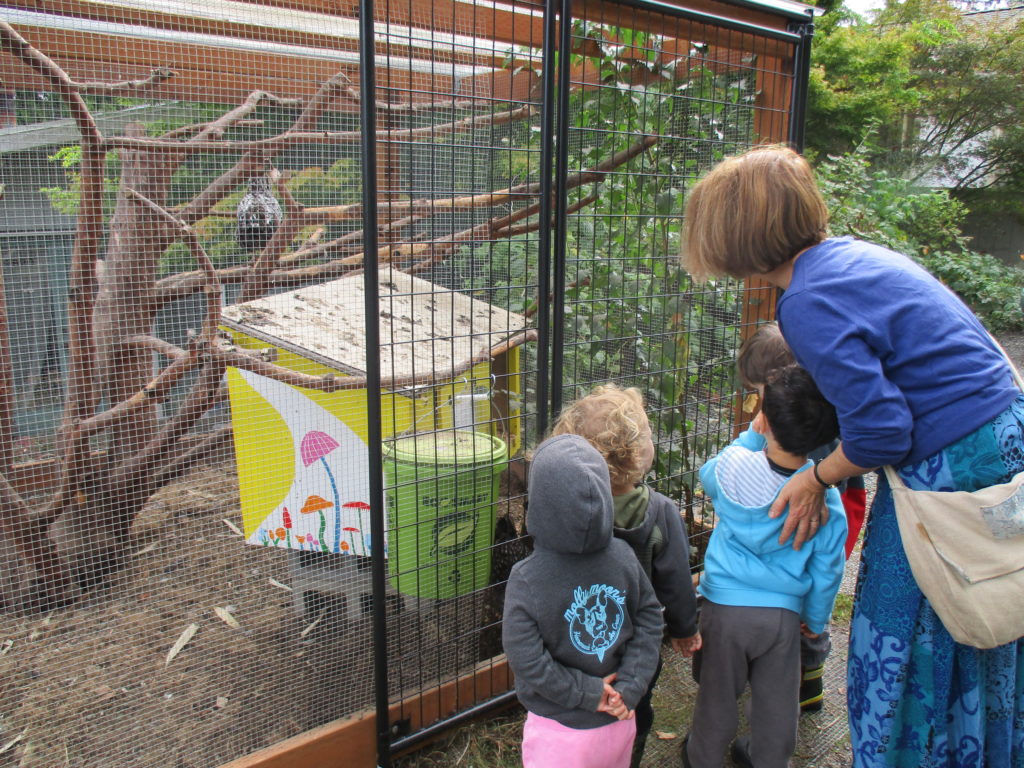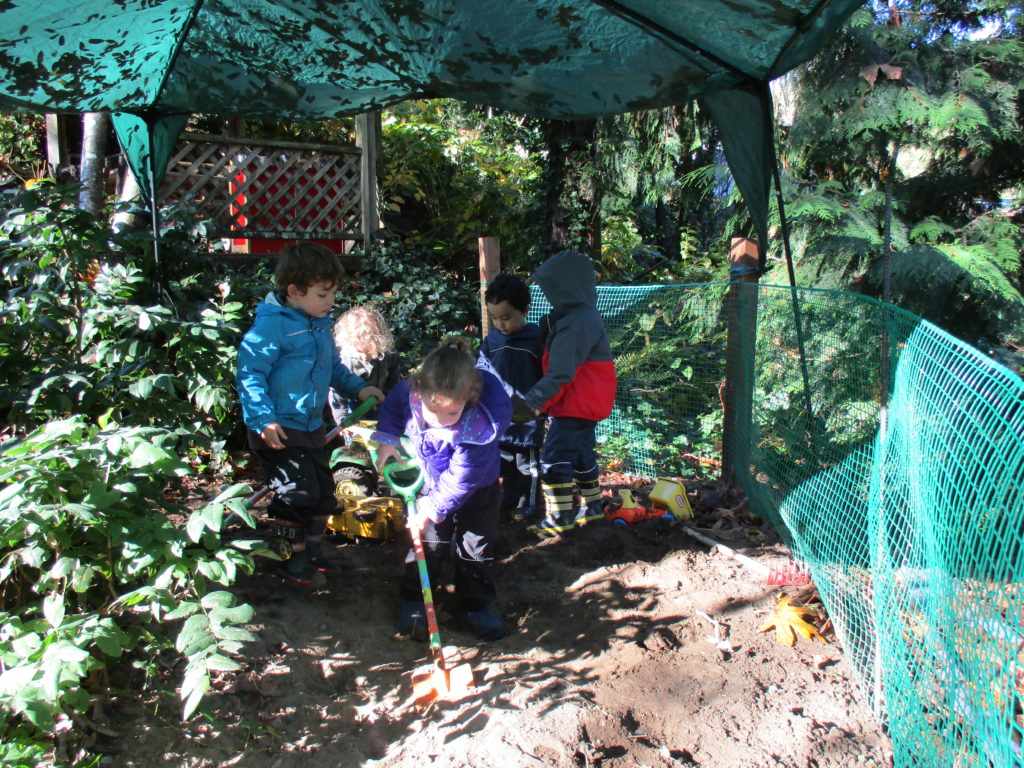 At the bottom of the garden we have a big patch of dirt for digging in, and an outdoor kitchen for concocting fantastic mud creations!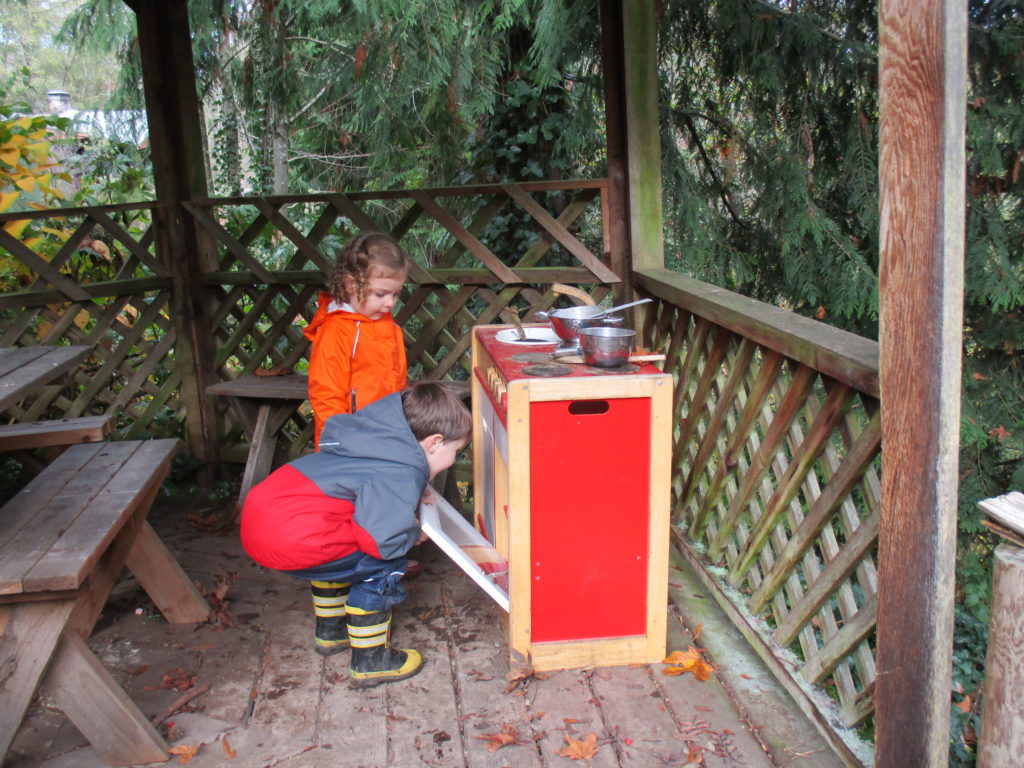 In spring and summer the garden is full of flowers and bees, and in Fall spiders spin their webs across the outside of our playroom windows.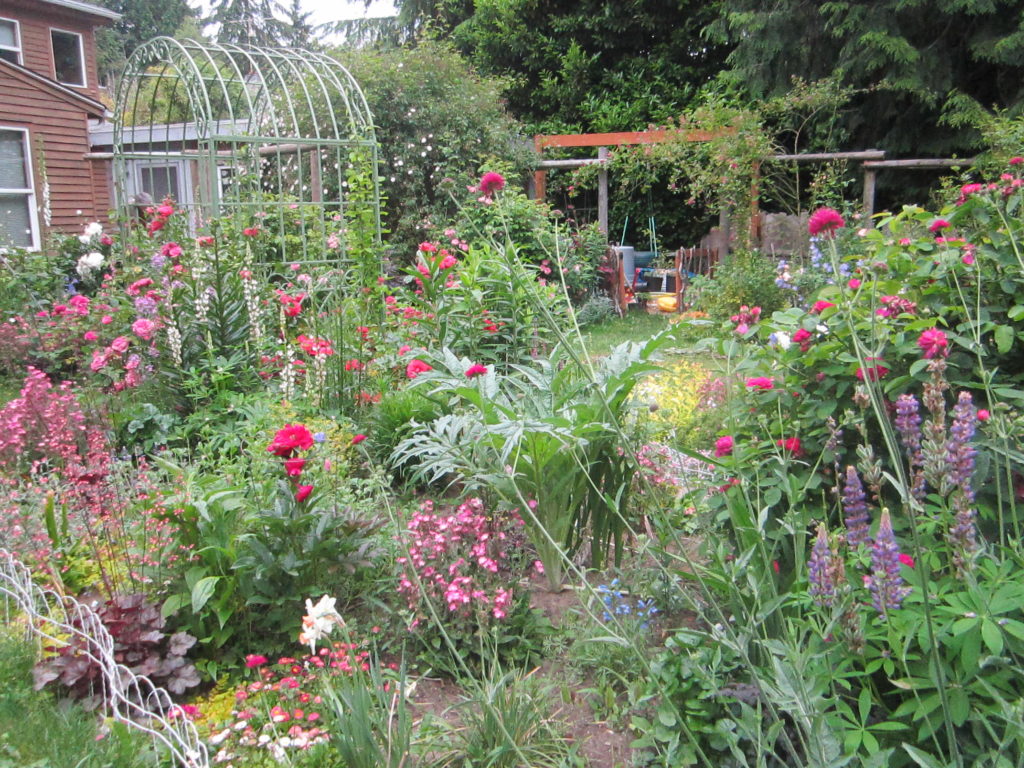 About our indoors
Our large, sunny playroom is full of wooden toys that encourage open-ended imaginative play.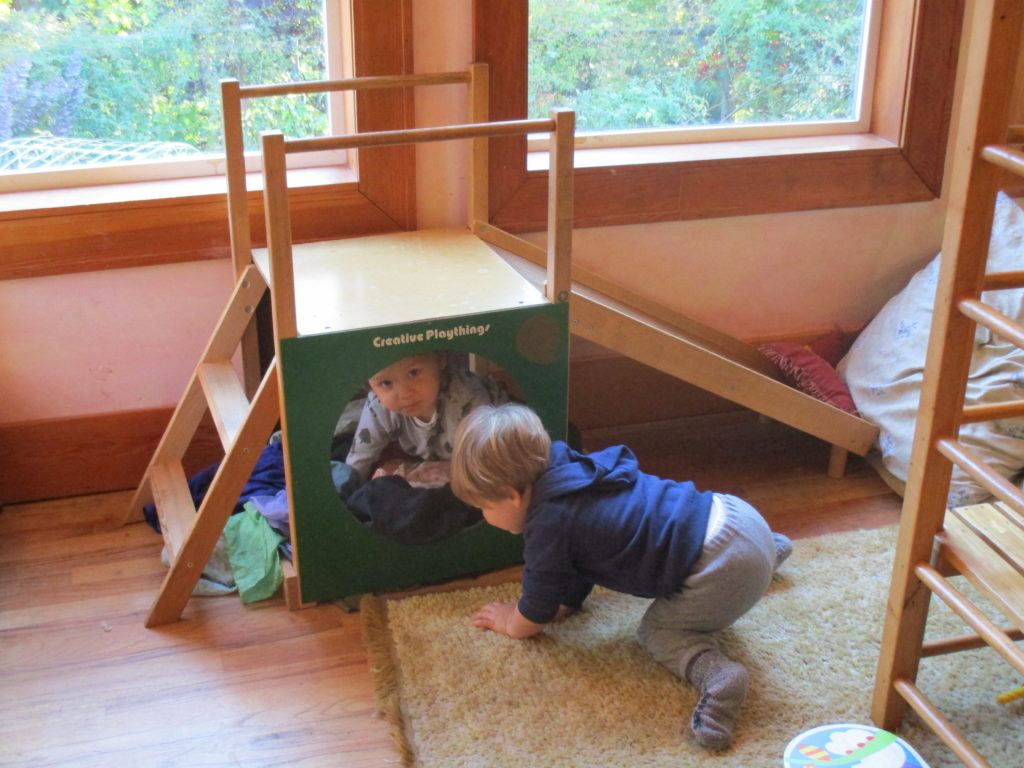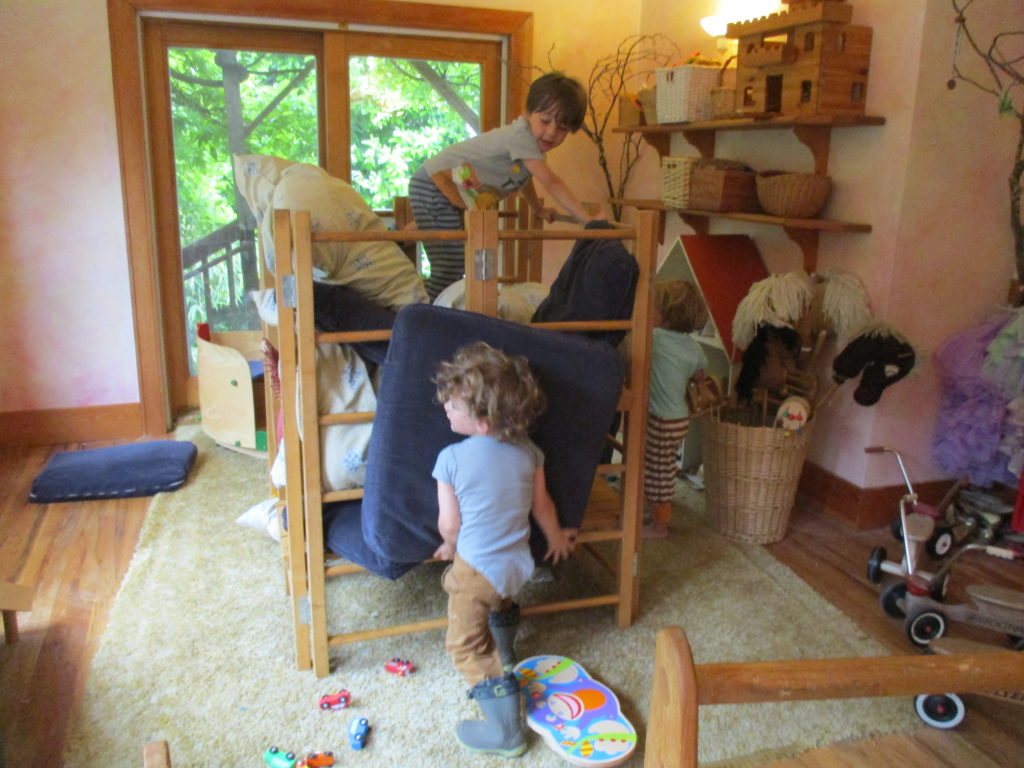 From the windows we watch the leaves and maple seed 'helicopters' fall and the birds feeding from our feeders and splashing in our birdbath. Our art and craft projects reflect the cycle of the seasons and use mostly natural materials.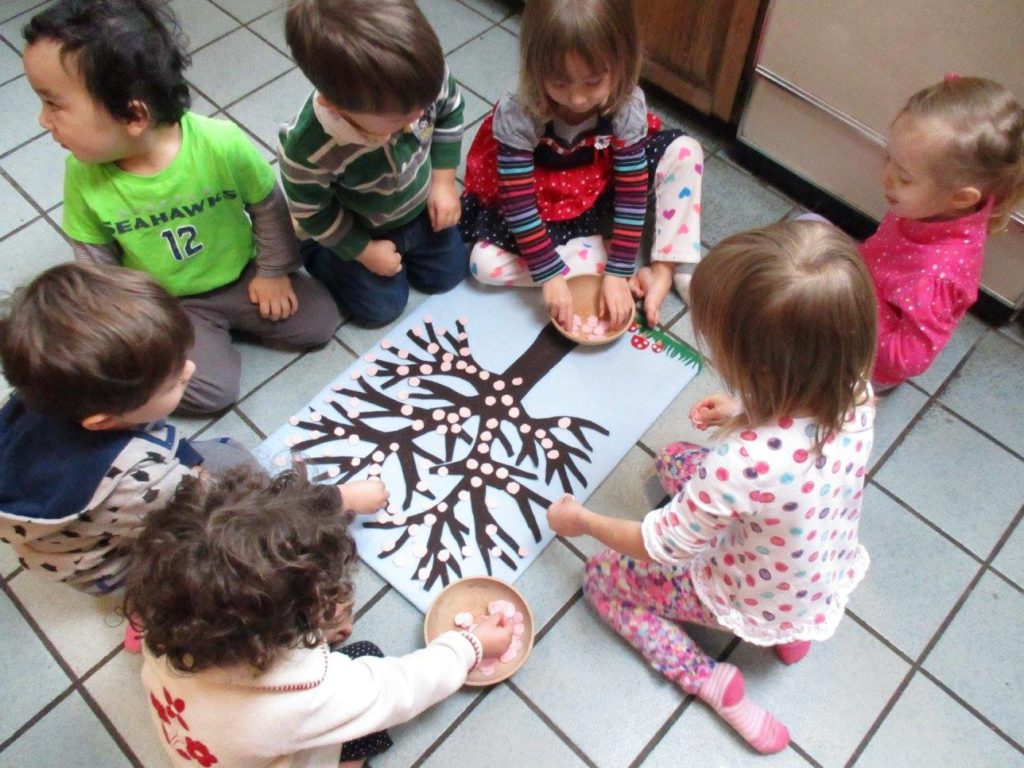 Putting spring blossoms on our seasonal tree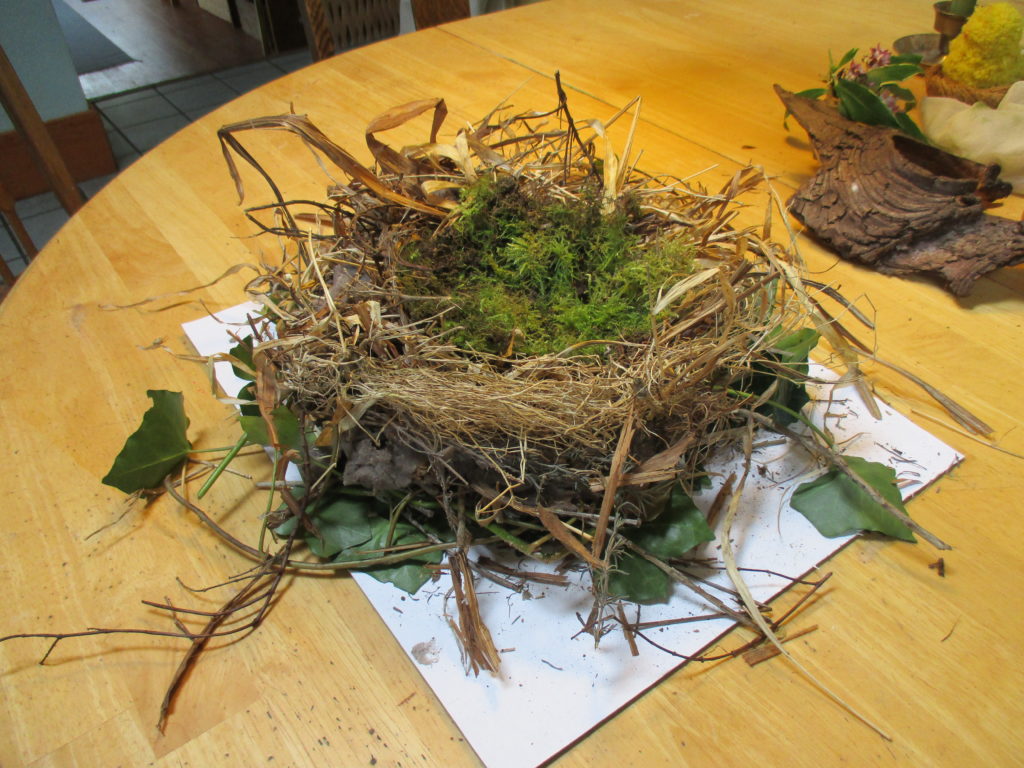 We build a nest!
Our songs, stories and poems – many of them written by myself (see About me) – also reflect the seasonal changes in the world of nature that surrounds us at Enchanted Garden.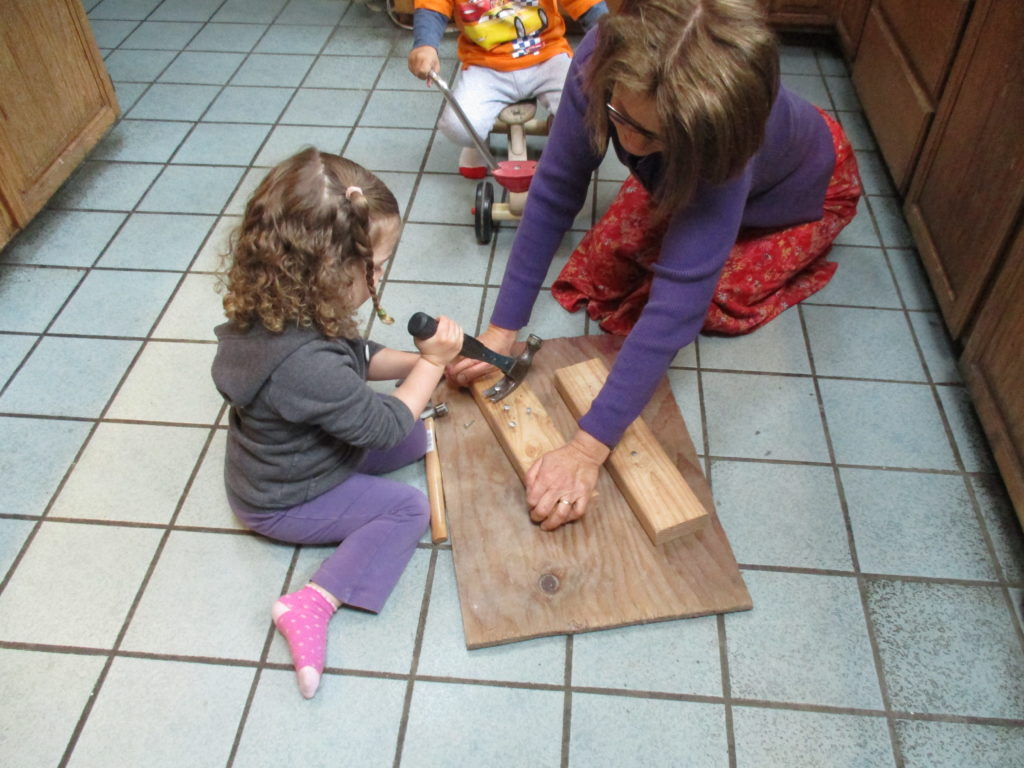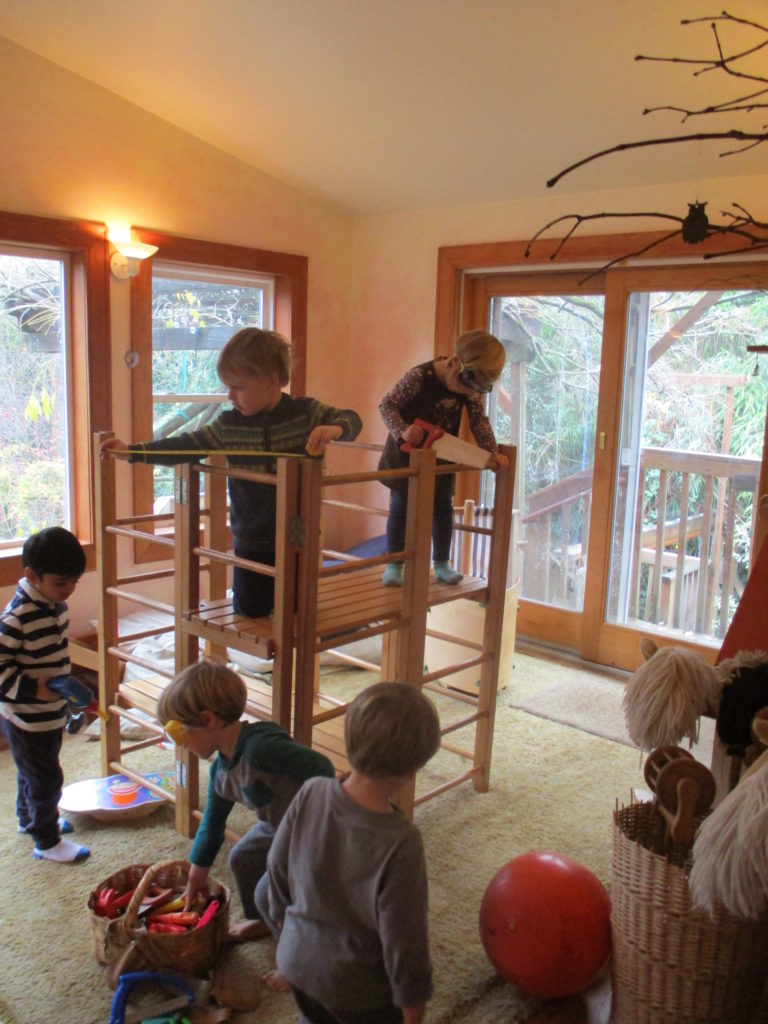 Our weekly activities include baking bread (gluten-free and dairy-free diets catered for), painting, seasonal crafts, beginner's woodwork and tool skills, and beginner's sewing.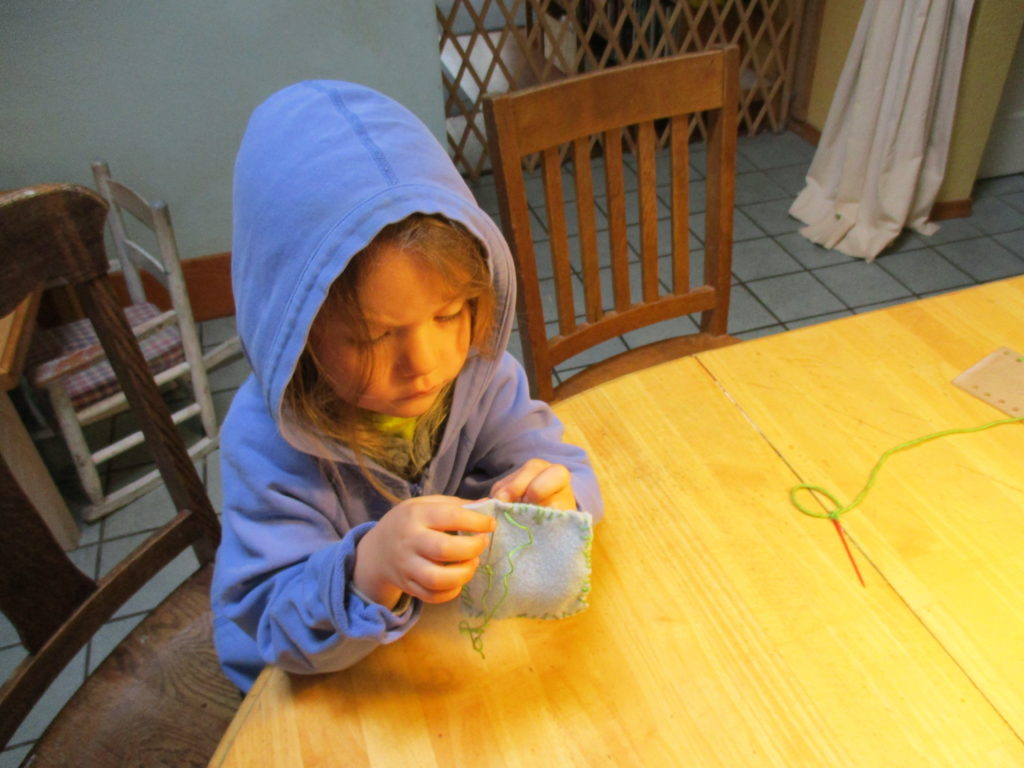 We also do lots of other cooking, baking and food preparation projects., and of course we make all our birthday cakes from scratch!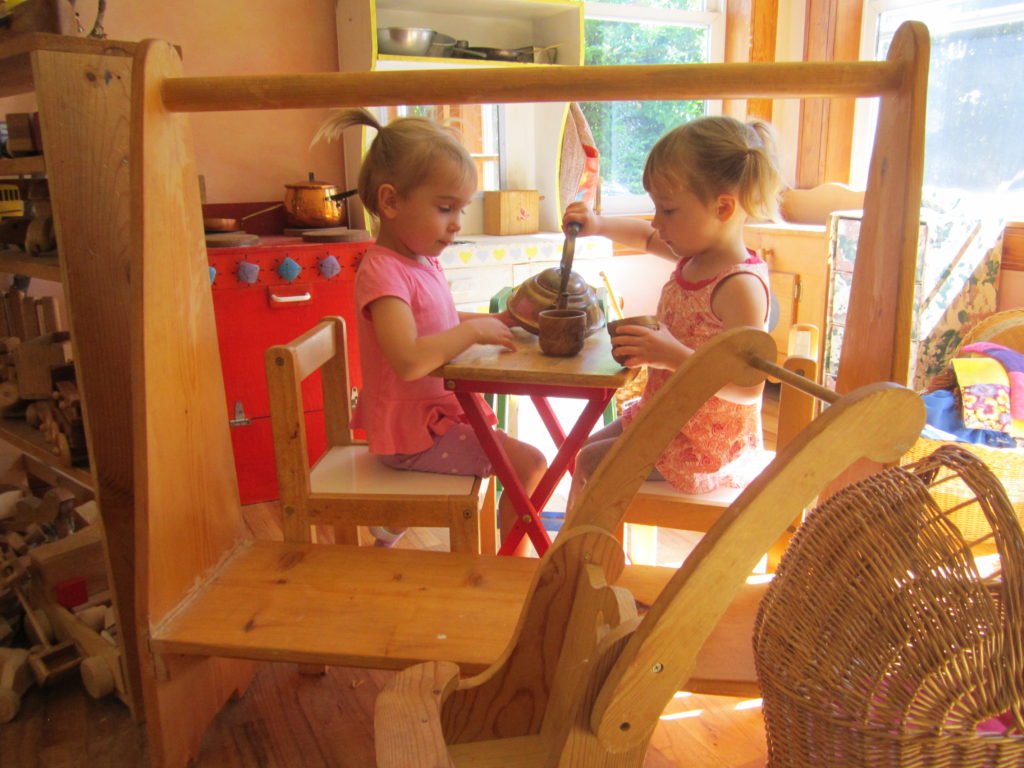 Please, come visit us to find out more. See contact information on right to schedule a tour.
Testimonials
"Knowing that my daughter looks forward to each day in your preschool and that she will be loved – truly loved – is invaluable." (Krista)
"You have touched our lives in such a beautiful and loving way. I really feel that my child is seen and noticed in a very real way. " (Gwen)
Stories on CD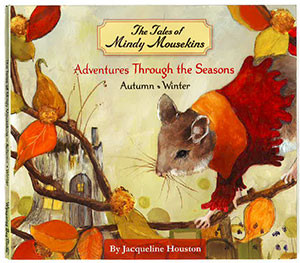 'The Tales of Mindy Mousekins: Adventures through the Seasons', stories for 2-5 year olds, written and performed by Jacqueline Houston (teacher at Enchanted Garden), with musical interludes.
Now available on 2 CD's, 'Autumn, Winter' and 'Spring, Summer', from Whisperingbogbooks.com (where you can hear a sample of a story), Amazon and selected stores.
For Older Girls. . .
We also run a summer program for older girls who would enjoy spending their days like Laura Ingalls Wilder. For more information:
Pioneer Girl Summer Camp
We hope you will come and join us!